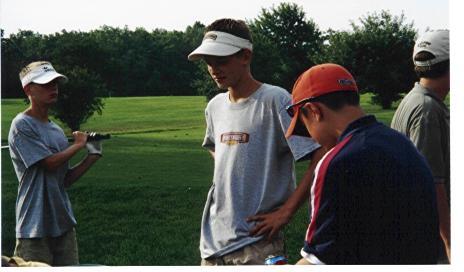 Albia Country Club
Established 1920
Old Time Pictures
Clubhouse and No. 5 Green

Old No. 5 Green

Look how slick No. 5 green must have been back then. Notice the bridge location and see the picture below.
The Old Bridge and Diving Tower at the Albia Country Club Lake

Look at where the bridge is crossing the lake. You can get an idea of its location by looking at the road coming down the hill next to No. 4 green.
The Old Swimming Pool

Look at the old clubhouse with the pool and merry-go-round at the bottom of the hill. Notice the old car parked at the top of the hill where Jim Campbell parks now.